TICKETS
Step right up, step right up! No event or concert is complete without customized tickets. Don't go anywhere else for the printed tickets your next event needs. It'd be our pleasure to create customized tickets for your event and mail them to you wherever you are. If you need event tickets, raffle tickets, stag tickets, roll tickets or custom tickets, we've got you covered.
But what's an event without people? Make sure you fill to capacity and spread the word about your next event. Utilize our postcard, newsletter and flyer services to build your crowds.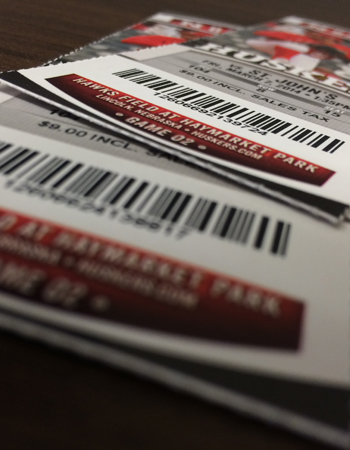 We hope to hear from you! Visit our friendly people, or just give us a call. And if you'd like, use the contact form to send some more info!
Address:
The Responsive Mailroom
441 Dundee Ave Ste B
Elgin, IL 60120
HOURS
Monday 9:00 am to 5:00 pm.

Tuesday 9:00 am to 5:00 pm.

Wednesday 9 00. am to 5:00 pm.

Thursday 9:00. am to 5:00 pm.

Friday 9:00. am to 5:00 pm.