MANUALS
Nothing is worse than a frustrating, clunky manual that's hard to read. Trust our staff of experts to print, collate and bind your print manuals and handbooks. Let our tried and true process give you peace of mind during manual printing projects. Our office is close enough to get your print manuals or handbooks to you quickly. Just let us know what you need, and we'll deliver.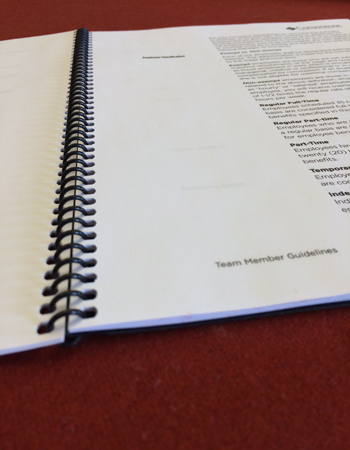 We hope to hear from you! Visit our friendly people, or just give us a call. And if you'd like, use the contact form to send some more info!
Address:
The Responsive Mailroom
441 Dundee Ave Ste B
Elgin, IL 60120
HOURS
Monday 9:00 am to 5:00 pm.

Tuesday 9:00 am to 5:00 pm.

Wednesday 9 00. am to 5:00 pm.

Thursday 9:00. am to 5:00 pm.

Friday 9:00. am to 5:00 pm.