every day direct mail mapping
Direct Mail Mapping – Elgin, IL
Every Door Direct Mail Made Easy – Totally FREE with NO Strings Attached!
Let us do the work for you! We will run a report of your location and show you how many prospects are in your determined area. The one thing that separates our maps from others is that we can include demographic data such as median household income and average age of homes on the route among other interests. We serve the entire Chicagoland area including Elgin.
We want you to provide you with the quickest and easiest service to map out the areas you want to mail to. To get started, you can EMAIL US or fill out the form below and we will rush you a map and address count with carrier route information plus demographics for the areas you are interested in, FREE of charge!
Direct Mail Mapping Customer Request
With EDDM Mapping System You Can:
Target entire neighborhoods (carrier routes) or zip codes
Target carrier routes by average income – find affluent neighborhoods!
Choose homeowners, businesses or both
Target specific demographics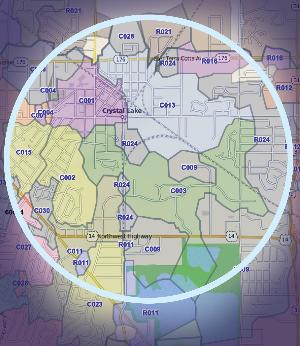 We hope to hear from you! Visit our friendly people, or just give us a call. And if you'd like, use the contact form to send some more info!
Address:
The Responsive Mailroom
441 Dundee Ave Ste B
Elgin, IL 60120
HOURS
Monday 9:00 am to 5:00 pm.

Tuesday 9:00 am to 5:00 pm.

Wednesday 9 00. am to 5:00 pm.

Thursday 9:00. am to 5:00 pm.

Friday 9:00. am to 5:00 pm.