PROMOTIONAL PRODUCTS
Got a big trade show coming up? Want to spruce up a new promotion and go the extra mile? We've got just the thing for you.
One of our specialties is finding the right promotional products that will excite your customers and have them singing your praises. We offer the best selection of the hottest promotional products and trade show giveaways. Need a quick idea of some swag that goes over well? How about:
Apparel
Bags
Calculators
Calendars
Coffee mugs
Flashlights
Glassware
Hats
Key chains
Lanyards
Magnets
Mouse pads
Notepads
Pens
Sports bottles
Stress balls
Tote bags
Travel mugs
USB drives
And more!
Call us today and speak with one of our marketing experts about custom promotional items that are right for your business.
Want to get the word out about your next big event or trade show ahead of time? Let us make some event postcards that will drive awareness to your customers and prospects for you.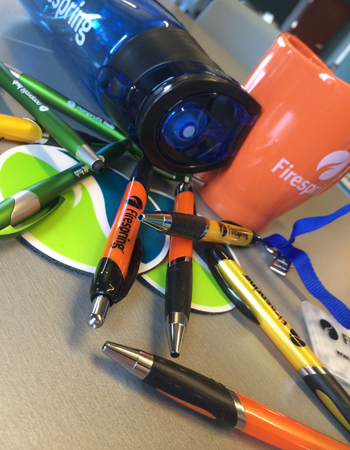 We hope to hear from you! Visit our friendly people, or just give us a call. And if you'd like, use the contact form to send some more info!
Address:
The Responsive Mailroom
441 Dundee Ave Ste B
Elgin, IL 60120
HOURS
Monday 9:00 am to 5:00 pm.

Tuesday 9:00 am to 5:00 pm.

Wednesday 9 00. am to 5:00 pm.

Thursday 9:00. am to 5:00 pm.

Friday 9:00. am to 5:00 pm.